Frequently Asked Questions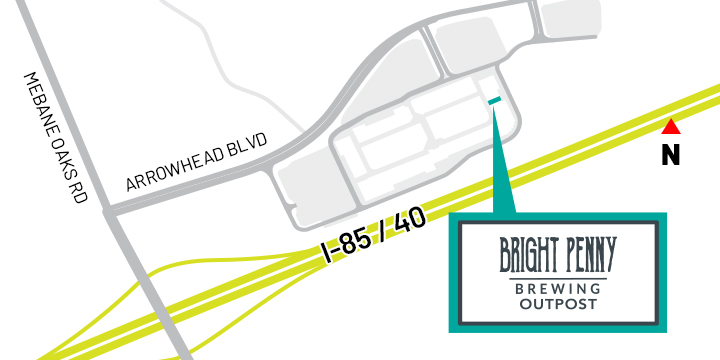 Questions
About Our Locations
| Location | Brewery | Outpost |
| --- | --- | --- |
| Food | Yes, Full Menu including Kids items | Not Yet. Stay Tuned. |
| Beer | 16 taps, Cans, Crowlers & Kegs | 11 taps, Cans & Crowlers |
| Wine | Yes | Yes |
| Reservations | No | No |
| Live Music | Periodically | No |
| Wifi | Yes, Public | Yes, Public |
Are you kid friendly?

Yes! We have soda and juice options as well as food on the menu to ensure your child enjoys the experience as much as you do!

Are you pet friendly?

Yes, we are pet friendly as long as they are leashed and outdoors.  We cheerfully provide water bowls!

Do you have games?

Yes, we have selection of games for adults and children.

Do you take reservations?

Do you have public Wi-Fi?

Do you have outdoor seating?

Do we ever! We have two spacious patios, seating on the grounds and deck.  Our upper patio is covered and heated during the winter months.

How can I join the Mill Company Membership Club?

Can I purchase a gift card at the brewery?

Do you offer brewery tours?

Who should I contact if I am interested in playing music at the brewery?
Questions
About Buying Beer
Can we get your beer to go?

Yes! We sell 4 packs of our beer as well as Crowlers. You can also order our food to-go!

Can I get a keg of your beer?

Yes, just email our General Manager Tory, at

[email protected]

.  There will be a refundable equipment deposit added to the price of the keg. We supply the beer and the keg pump.

How can I join the Mill Company Membership Club?

Do you have a gluten free beer?

We don't have any gluten free beer options in the current line up.

 

Interesting note: gluten free beer is an evolving scientific endeavor within the more broad beer community. One we hope advances further in the near future.

 

Three sub-categories of gluten free have emerged as a result... Gluten-Free, Gluten-Reduced & Gluten-Removed. Do any of these options actually represent a zero gluten beverage? Unfortunately, no, not yet. Beers labeled Gluten Free, are typically made with one or a mix of the following 'gluten-free' grain substitutes: Rice, Millet and Sorghum. Rice contains orzenin, Millet contains panicin & Sorghum contains kafirin; all different types of gluten. Beers labeled gluten reduced or gluten removed are exposed to an enzyme during fermentation that acts as a filtration agent, helping the brewmaster to lower the amount of gluten to a level below 20ppm which is the limit for applying the label. Regardless, some gluten is present in the beer in all three methods. Hopefully in the near future we'll all see some scientific progress on this topic.